A great many of our Gogos (grannies) took part in the 6th annual Gogolympics organised by Hillcrest Aids Organisation (partnered by Dept of Sports and Recreation, eThkwini Municipality and The Fishers Net.) at the Molweni Sports Ground. Two thousand Gogos (grannies) from communities across the eThkwini district had been in training for this event which was a great day for all those taking part and their supporters.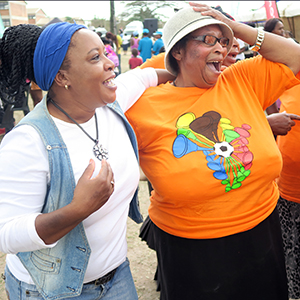 We had a good number of Phakamisa Gogos (grannies) in a variety of football and netball teams playing matches alongside others who made relay teams. They were cheered on and supported by some of the staff who were able to make the journey to the ground and enjoy this special event.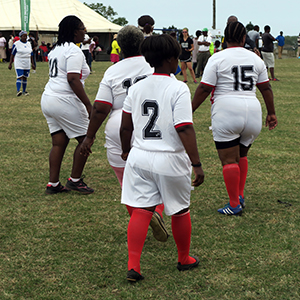 Trainers – Nellie, Zola, Alexia, Dumazile, along with monitor Magugu, our administrator Zethu, and student social worker Qondi together with Thokozani and Themba our driver.  'It was such a special day for both our Gogos and the staff team' said Thokozani. 'Our Gogos were overjoyed that we had come to see them and we were all so happy to enjoy this special day'.